The Dent County Rural Schools Softball Tournament scheduled for Friday, May 6th has been canceled due to weather. The 7th and 8th grade softball players will be gathering at the Armory Friday morning to participate in volleyball and dodgeball tournaments. The replacement events at the Armory will not be open to spectators. Thank you

Bus four will be running 20-30 minutes late. Please know that our buses will not drive through high water so we may not be able to get down some roads this morning. Thank you.
Reminder to Parents/Guardians if your child has a medication at school, it will need to be picked up by the last day of school by a adult.
The 7th and 8th grade softball players will be playing in a tournament next Friday and will be practicing next week. If your student has a softball helmet please feel free to send it with him or her.

Today is Administrative Assistant Day. Here at Green Forest we have the best around. Special thank you to Ms. Marsha for all of her hard work every single day. We are are so fortunate to have her as a part of our Green Forest family and community.

Apparently there was a setting on the CSIP survey sent out last week that did not allow you to actually complete the survey. That issue should be resolved. Please visit the website or app and go to the news article titled CSIP Survey. The link to the survey is in that article.

REMINDER that our annual spring Title program evaluation meeting is tonight at 5:00 PM in the cafeteria. PTO will hold their regular meeting immediately after.

Our annual spring Title meeting will take place on Monday, April 25th at 5:00 PM in the cafeteria of the school.
MAP testing starts tomorrow! Get plenty of rest tonight and come ready to do this!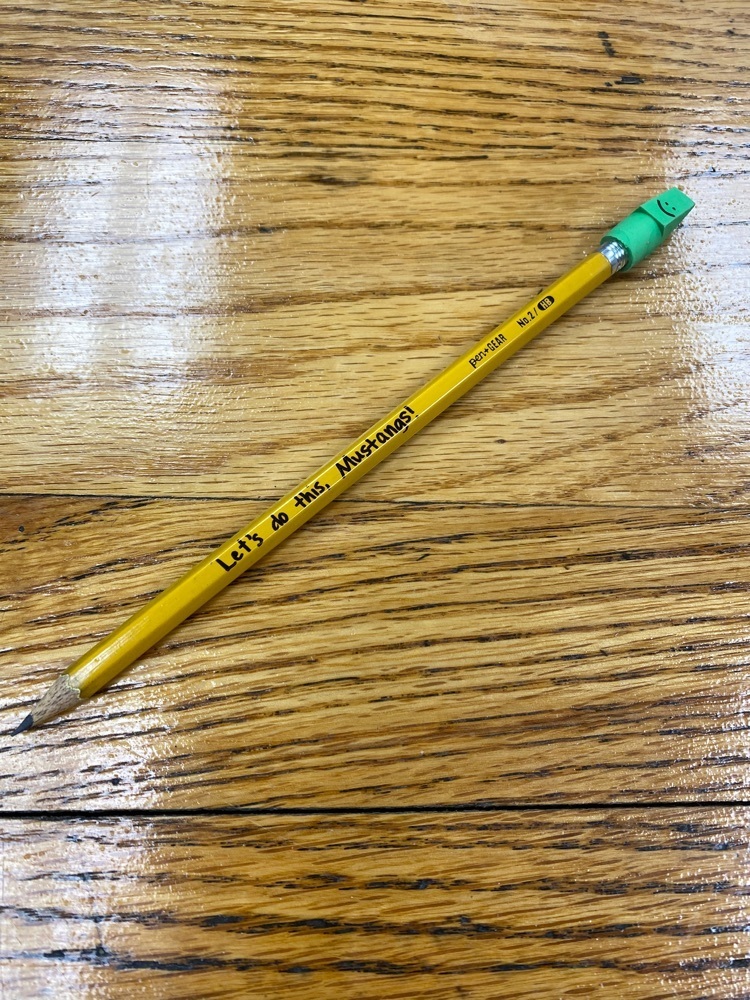 Hello, As you know we recently hosted an all school live stream event called NED's Mindset Mission. We trust your student was encouraged by the show which taught about having a positive Mindset for learning and life! Mindset Mission yo-yos are still available for purchase at school to support the free show and message. If your student has already purchased a yoyo, here is an important link to help them get off to a good start with proper string length adjustment, click here. Additionally, here are a couple of our favorite follow up home resources from the Mindset Mission website. You may want to use these with your child as they are designed to go hand in hand with the program. NED Coloring Face Masks Parent Encouragement Notes If you'd like additional resources, they are available here. And don't forget to ask your student what they learned in the show about having a growth mindset from YET the Yeti, Captain Kindly and during NED's visit on the spaceship! Educating together!

Don't forget that there is no school this Friday, April 15th for Easter break.
Kindergarten acted out "The Three Little Pigs" today!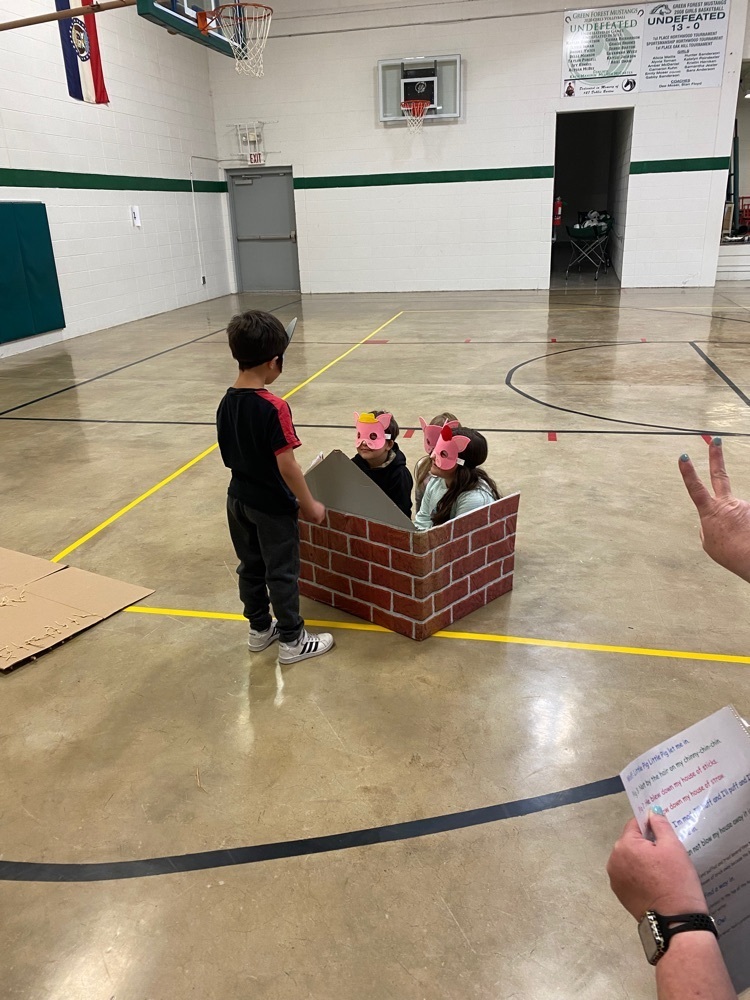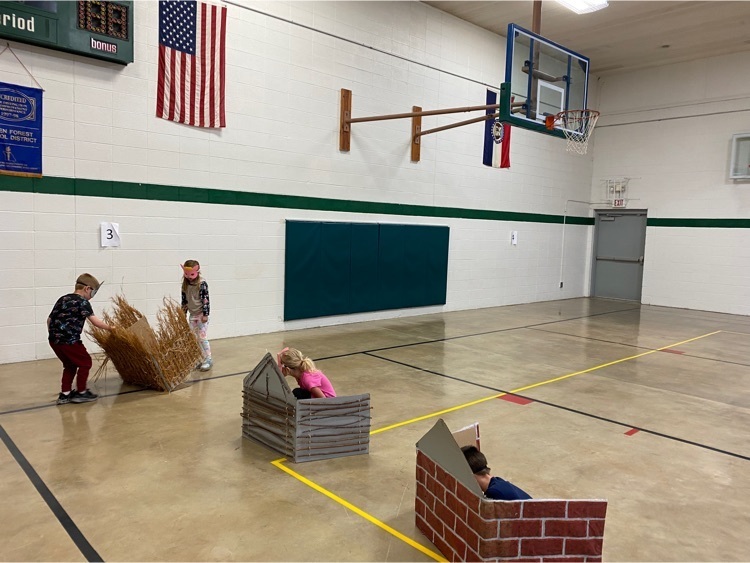 Have a great spring break Mustangs. See you back on Monday, April 4th.
Book Fair winners!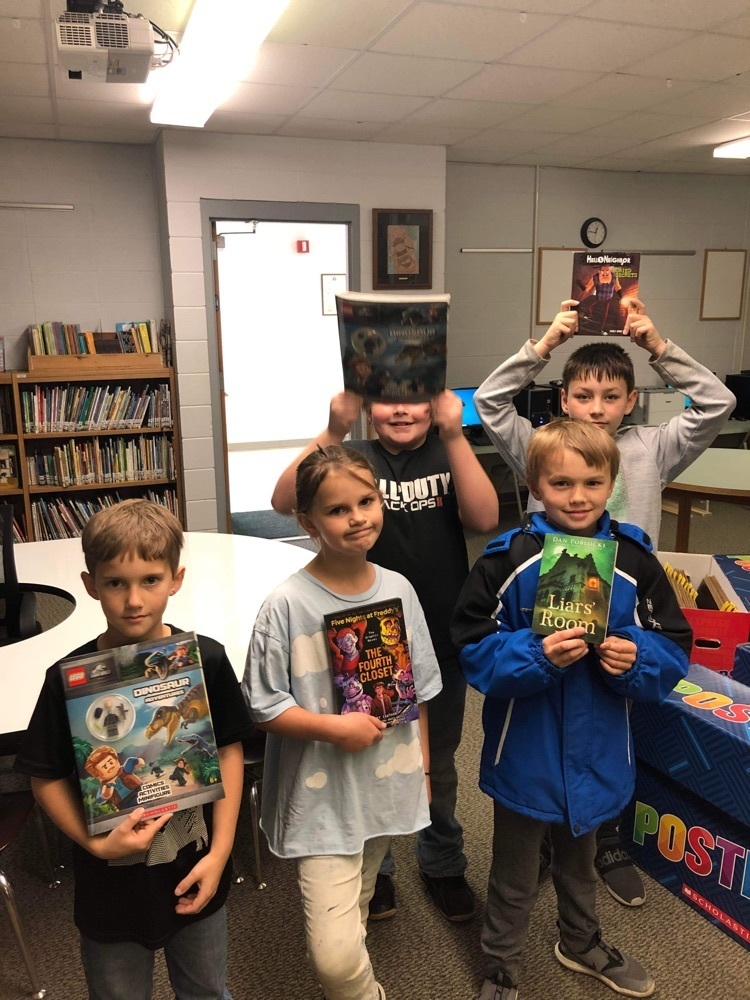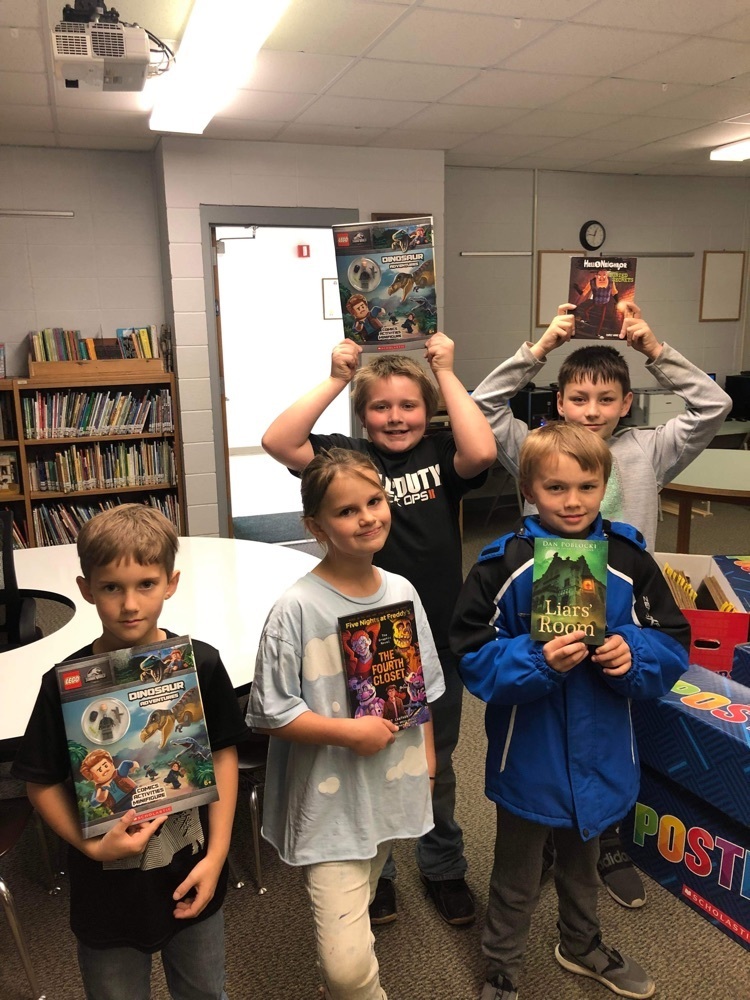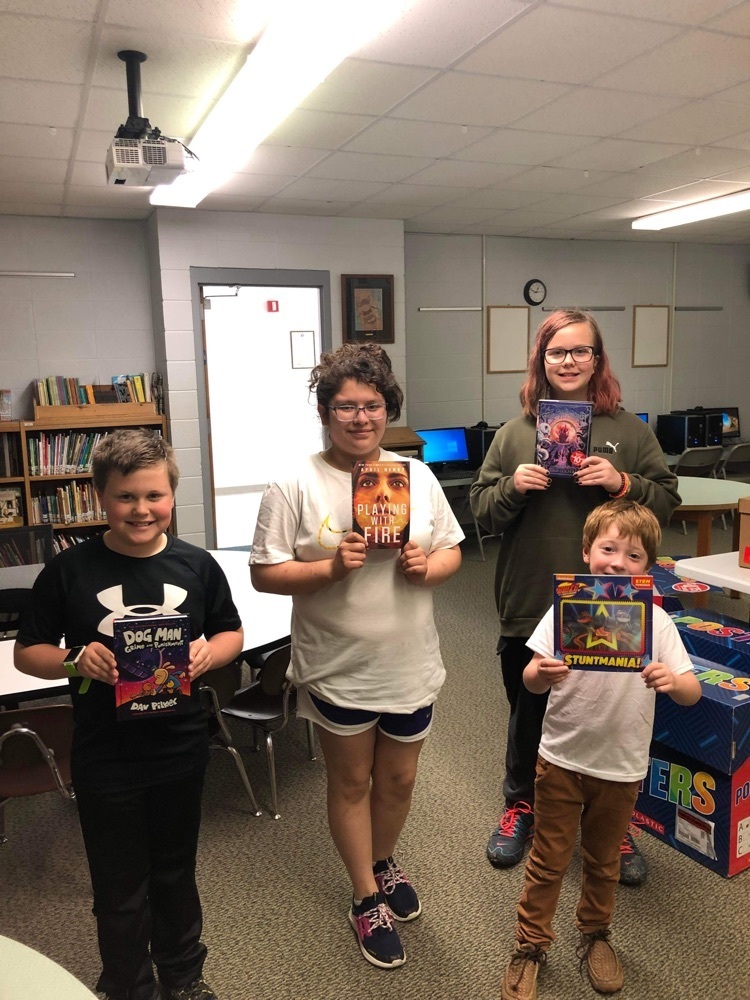 Our last two groups of Book Fair winners! Thank you, Mrs. Keith and Mrs. Prugh for your hard work !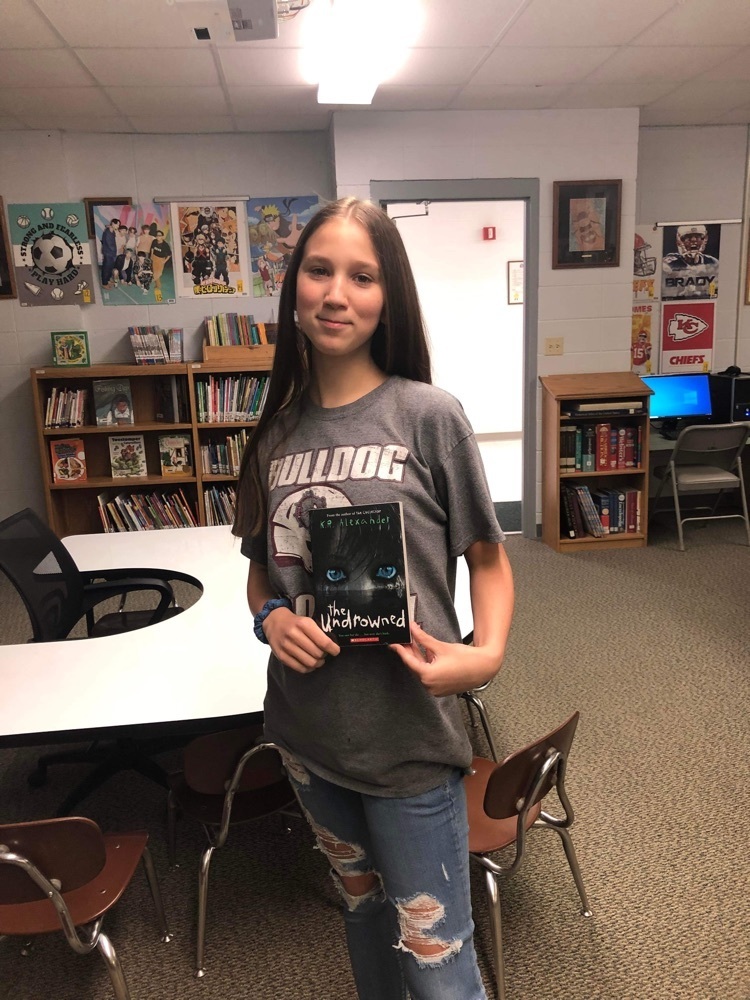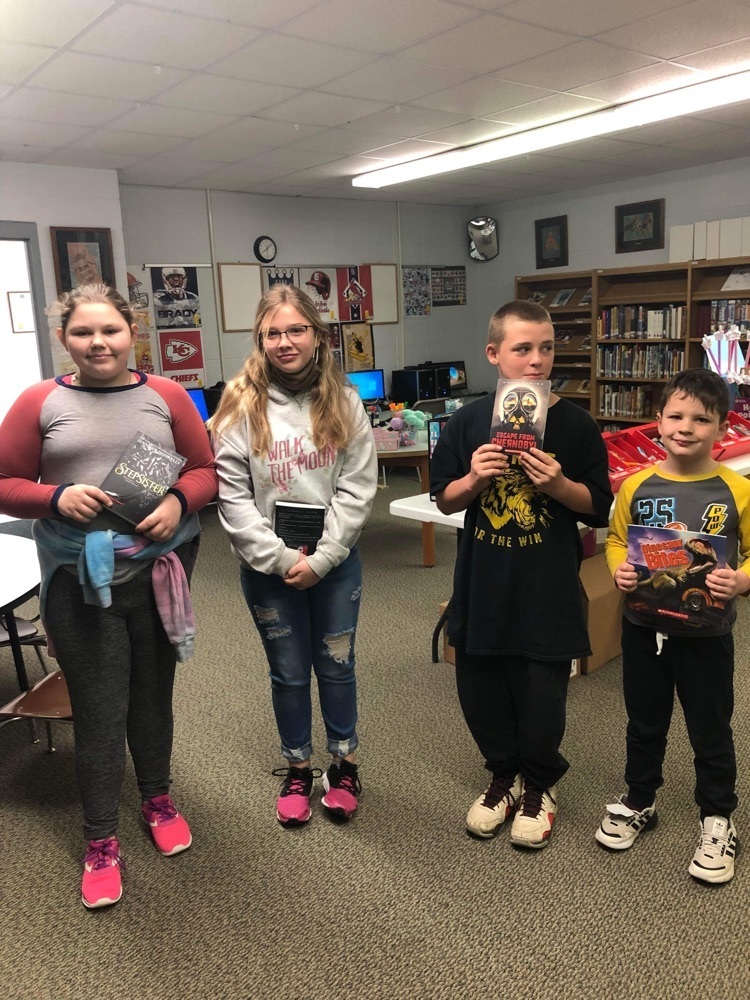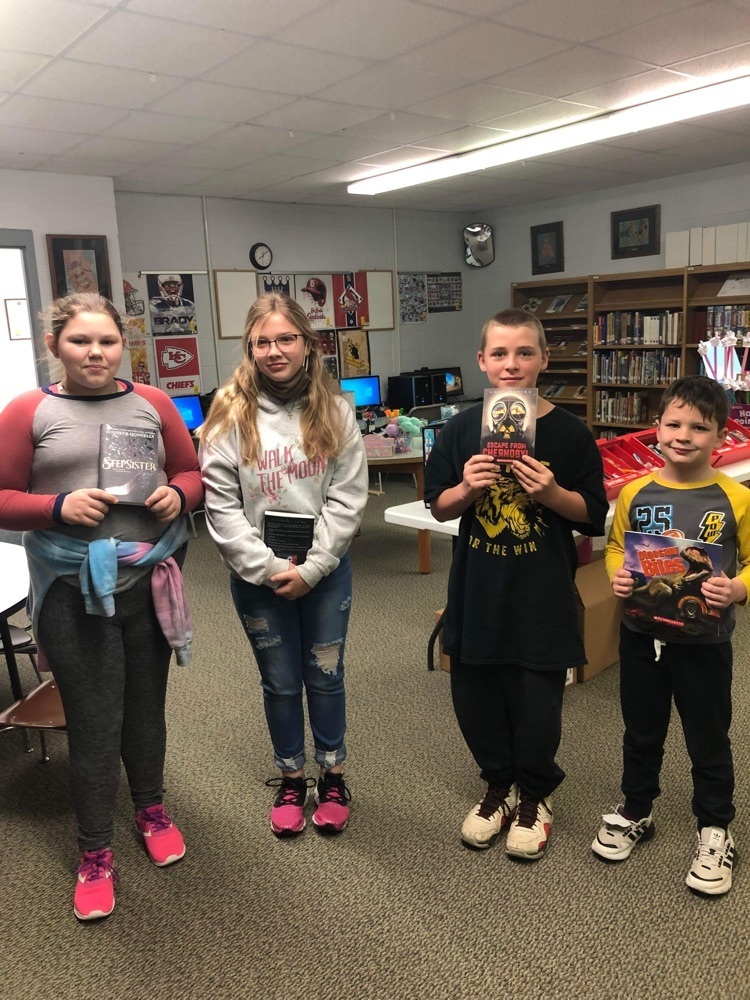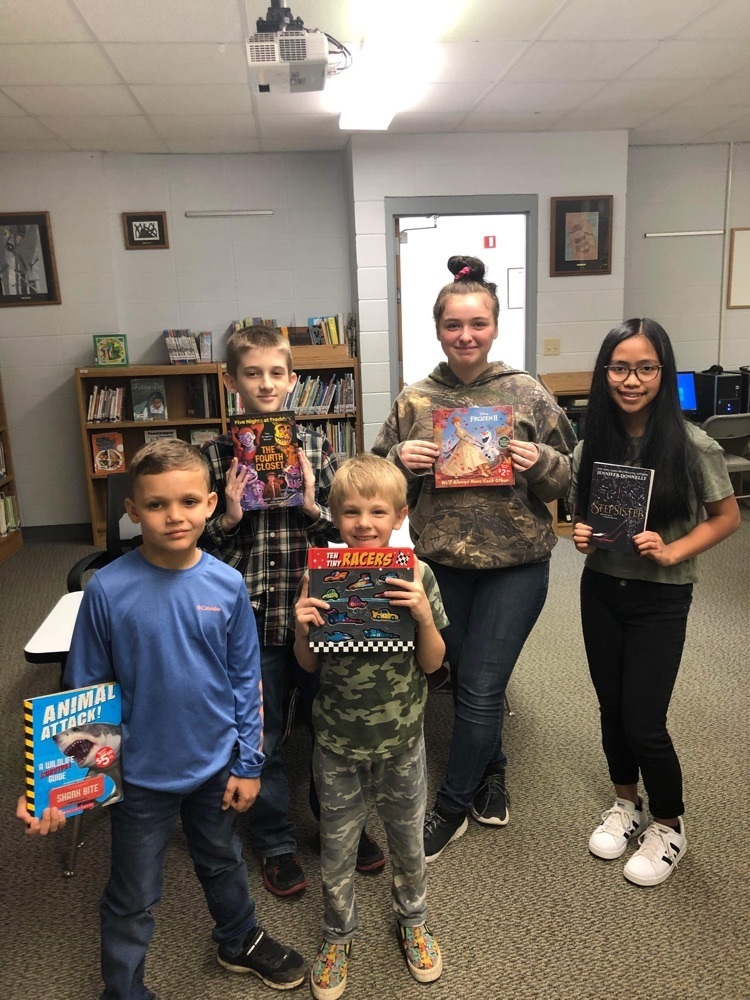 Congratulations to Nevaeh Hayes for winning the VFW essay contest!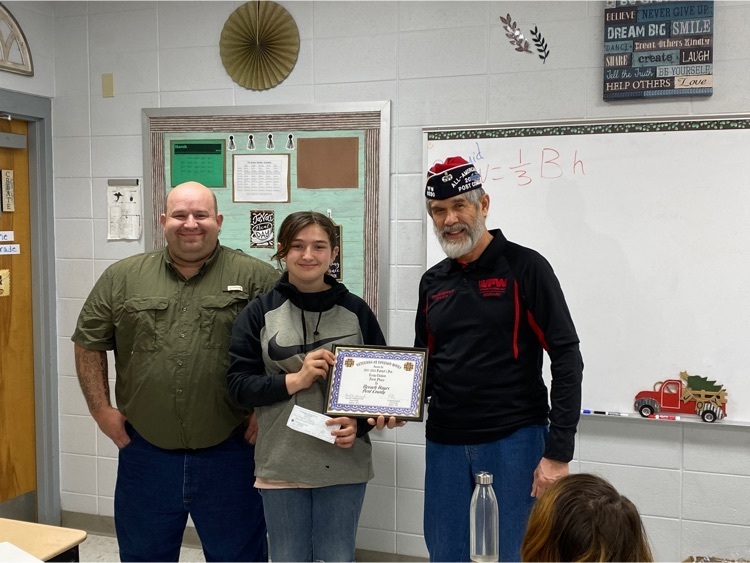 More Book Fait winner from today!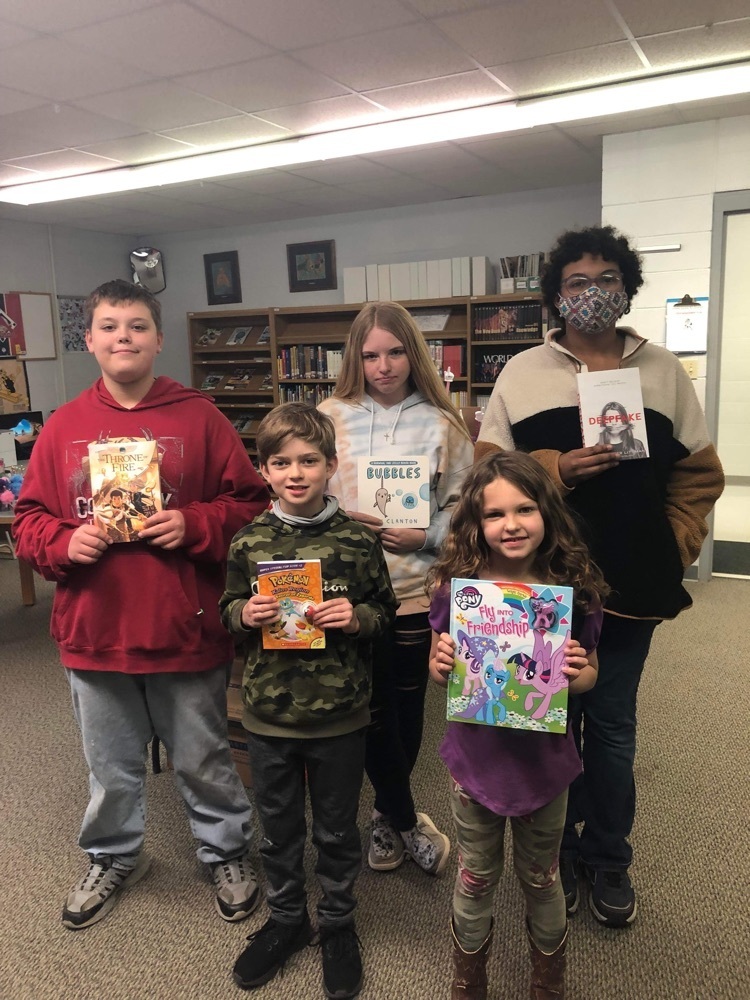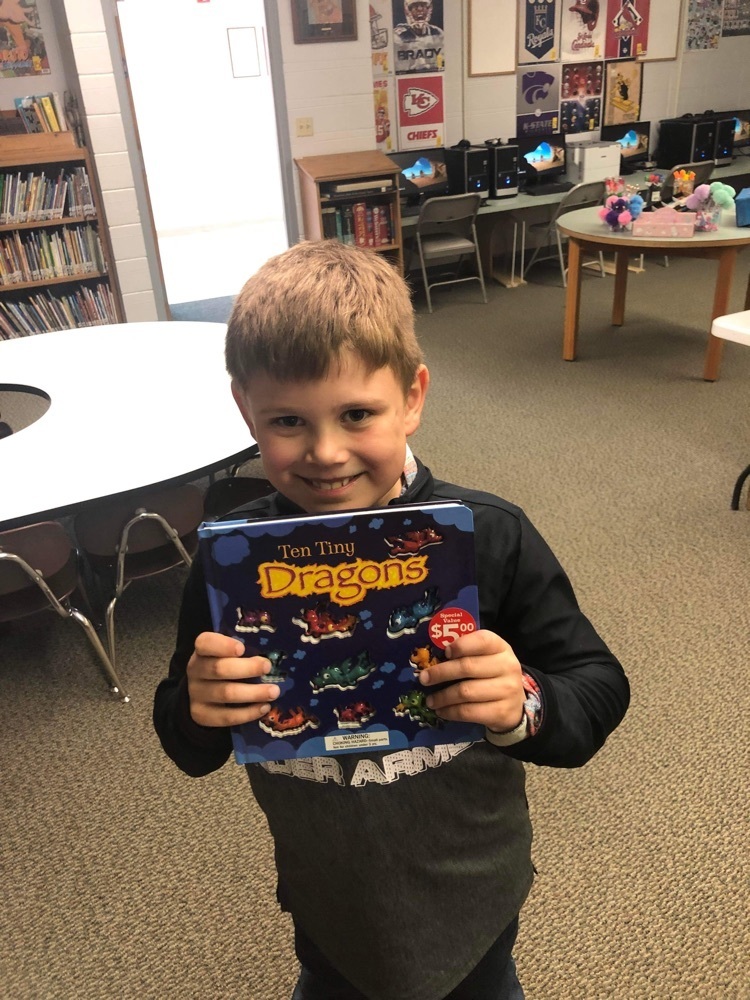 Today's Book Fair winners! One more day left for our Book Fair!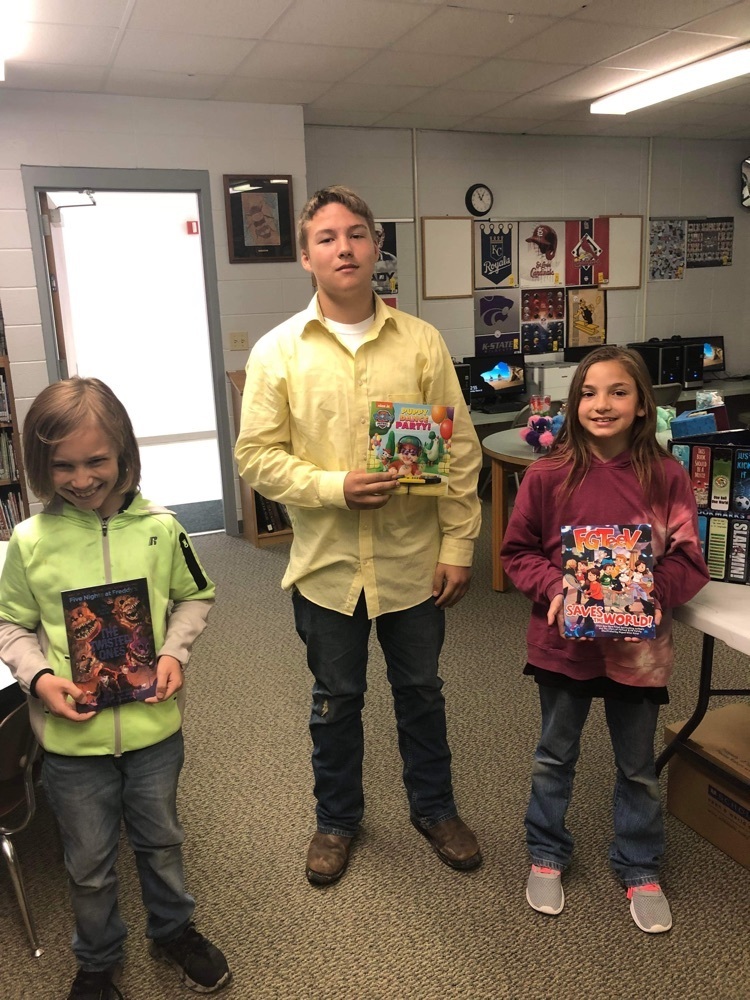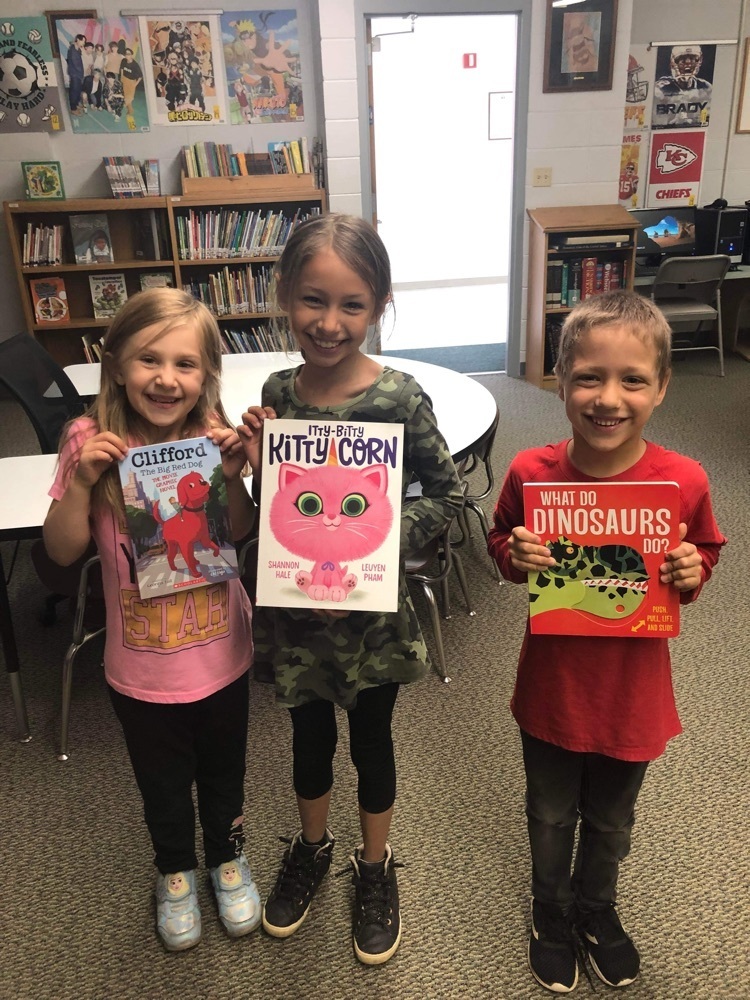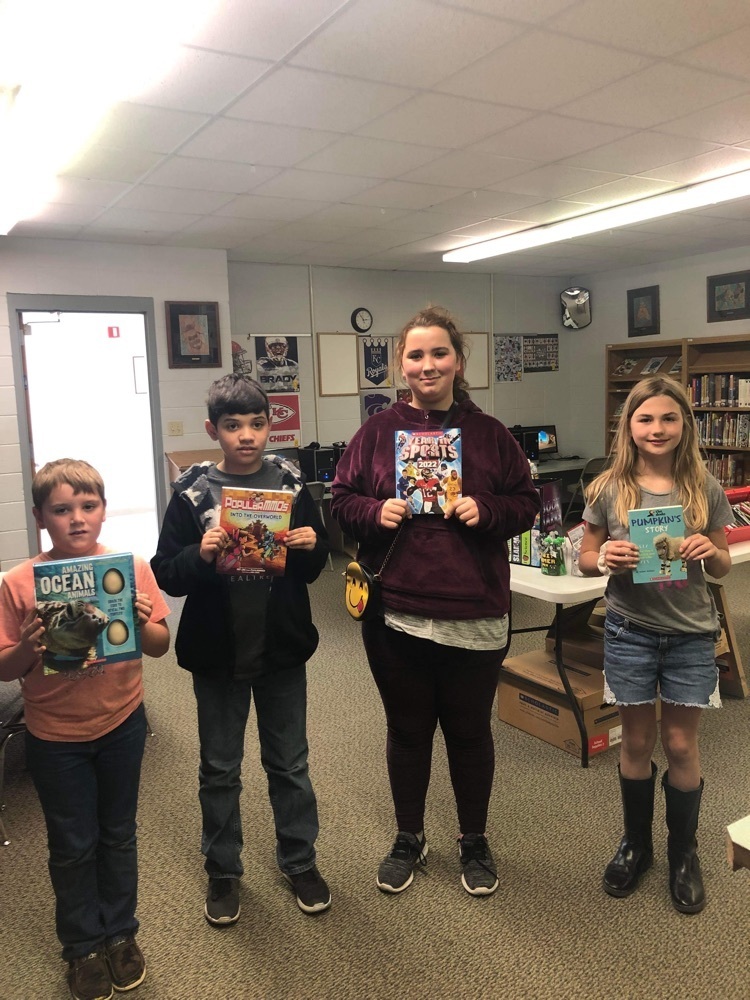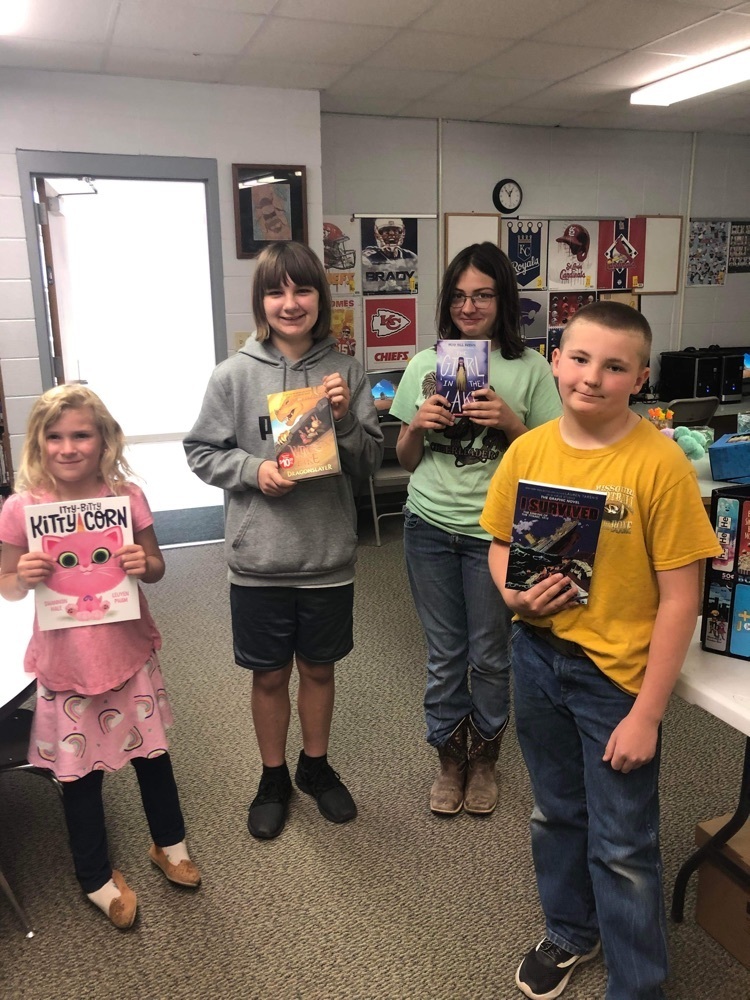 Book give away winners for day 1 of our Book Fair!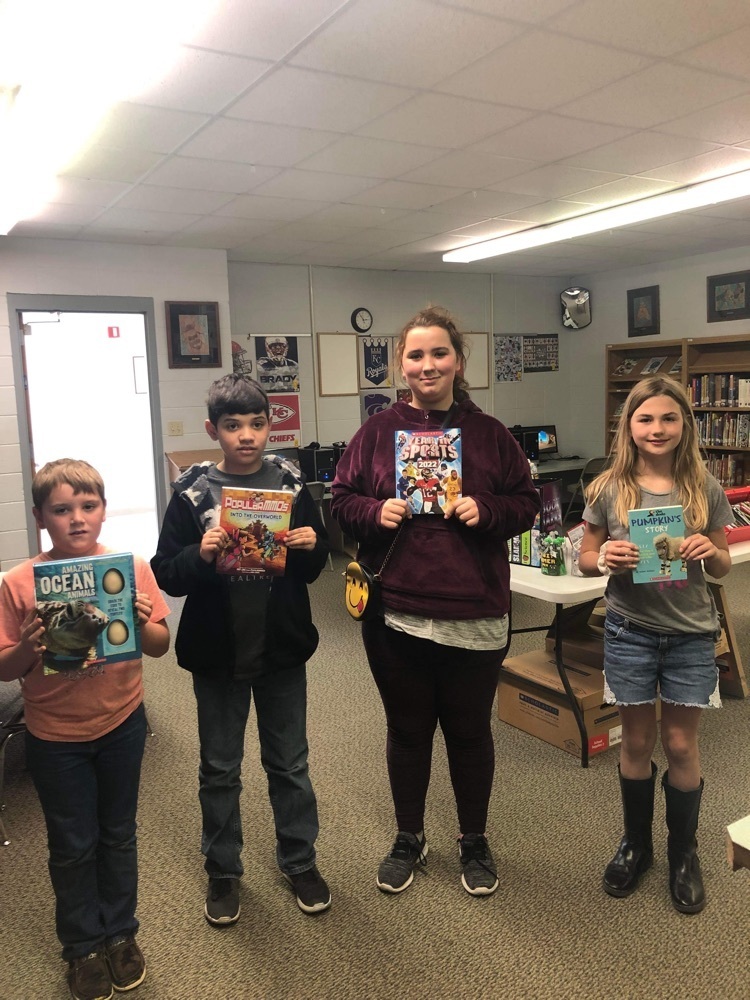 Congratulations Mustangs on an incredible season and a first place finish! Well deserved!!